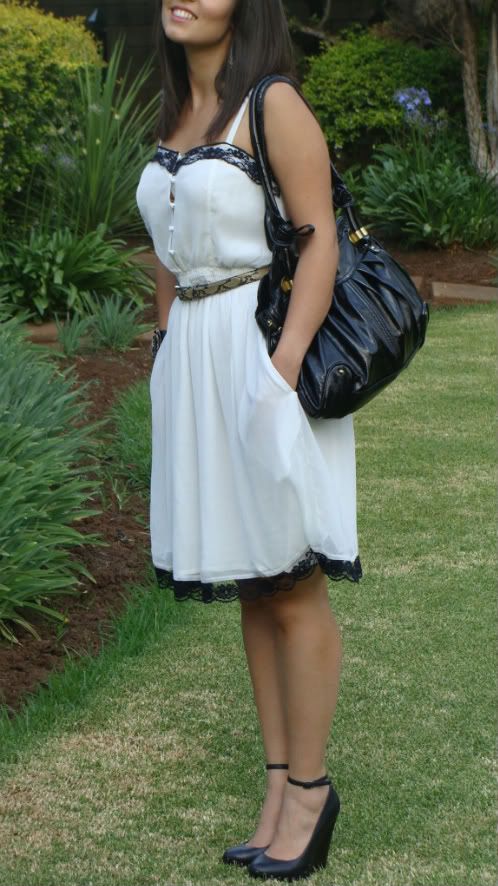 This weekend I, though I would get ahead of the game and set out to do some early Christmas shopping, it was not a success. I got totally distracted when I spotted this dress and scooped it up as a Christmas present for myself instead! I will wrap it and put it under our Christmas tree, the note on the present will read:
"Dear Chantel,
You are have such great taste, Merry Christmas
From Chantel!"
Hah!
I was so excited with my purchase and immediately hauled it out of its bag to showed my mom, the minute I arrived home...she laughed! Yes. She laughed. Apparently to her eye, my purchase resembles a nightie more than it does the ubber stylish dress that my eye sees! The nerve! Lucky for me, people's opinions never really deter me from what I like. And I really like this one. She soon changed her tune when she saw these pics. She now approves.